3 in 1 | Spork, Knife and Fire Starter
The ultimate in outdoor utensil, the Tapirus Spork Tactical gives you all you need for your outdoor meal; long reach Spork/Spoon, a Fork and Knife, and Fire Starter in a durable utility Spork. Made with BPA-free plastic and stainless-steel blade this is the ideal 3 in 1 utensil for adventure seekers whatever your favorite outdoor activity may be… RV, hiking, picnic, camping, backpacking, hunting or fishing trip!
The sleek and smart design makes it a great addition to your mess kit. With a lightweight of 2 Oz just toss it in your backpack and go wander
BPA Free 9 inches Long handle Spork (PA66)

Serrated 6-3/8 in long Stainless Steel Knife | blade: 3 in long (3Cr13)

Replaceable 2-3/8 in Ferro Rod, 1/8 in diameter

10 in long Nylon Paracord

Drawstring Polyester carrying pouch
Sturdy, sharp and serrated blade made of Stainless-Steel.
2-3/8 in long fire starter for when the time comes

Built-in striker teeth in blade

Tip: take a Vaseline soaked cotton ball or Jute fiber

Marcus Tobia, part of the select group of brave people who have conquered Mount Everest, now takes on this new incredible journey through the Ice cap in Greenland. Thrilled to have been part of it.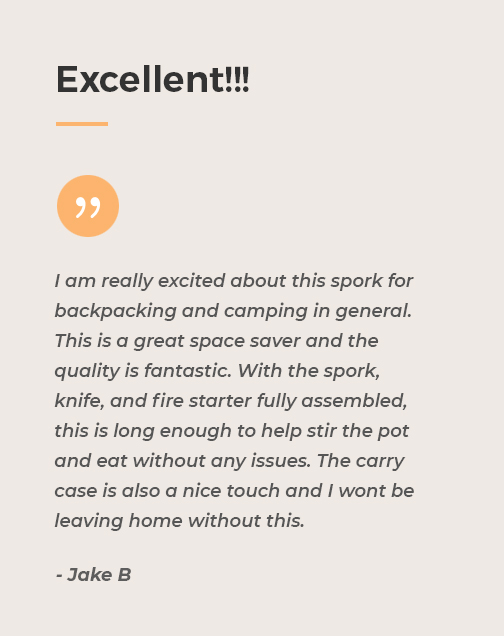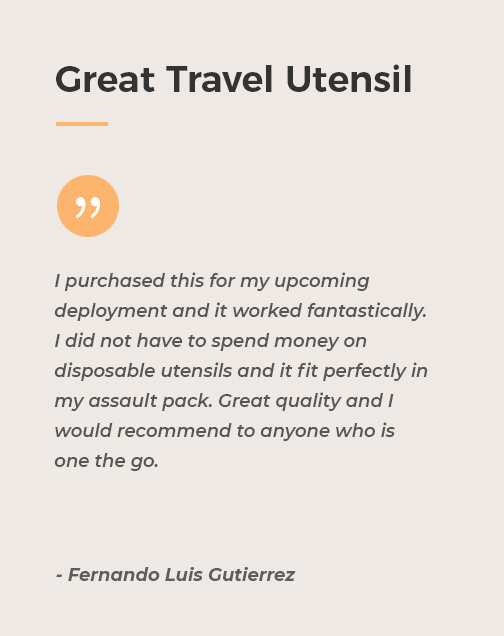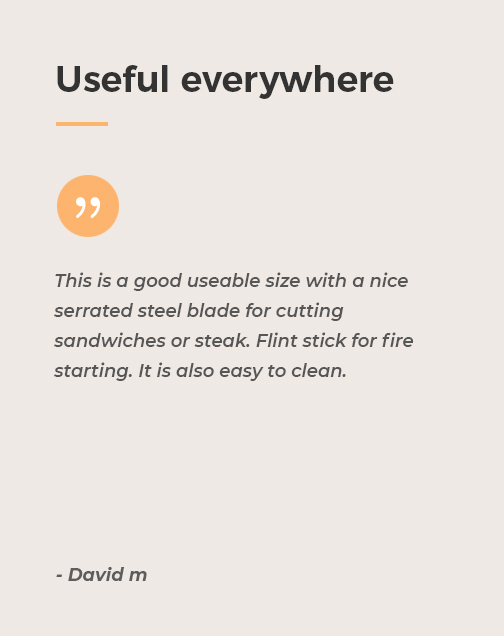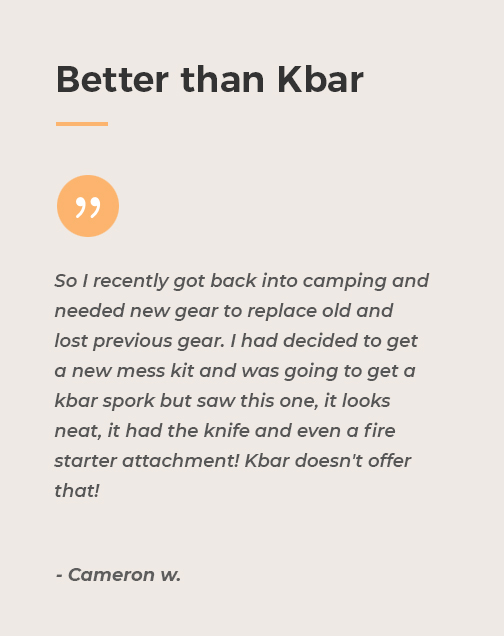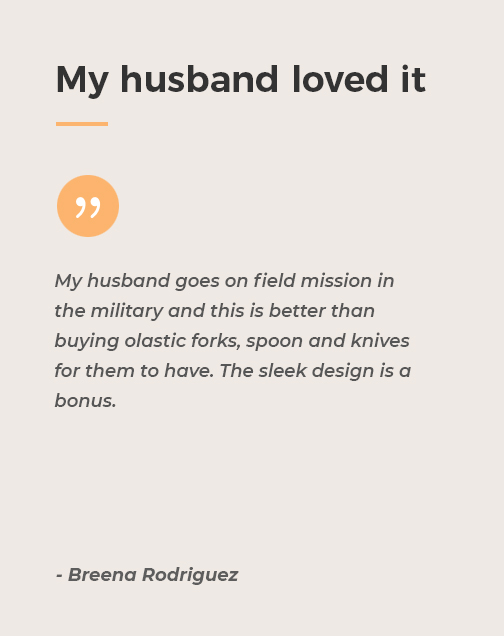 At Tapirus Outdoors we are more than happy to hear what you have to say, specially if you want to share some great outdoor tips and ideas.
Drop us an email with your contact info and we'll get back to you as soon as possible with an awesome answer… or so we'll try!